Rugged, Secure, Customized Technology Solutions that Drive Agency Missions through Digital Transformation
The next evolution of application architectures
Ewing understands that government organizations need the flexibility to run their applications in the manner that best aligns with their agency requirements. Virtualization fundamentally shifted the way that this flexibility was achieved, and virtualized infrastructure quickly became a standard feature of enterprise data centers. Now, we are witnessing the next evolution in application architectures as organizations embrace cloud-native architectures and containerized workloads.
Gain competitive advantage by designing solutions to automate and accelerate battlefield intelligence, operations and decision-making. When trust and security are imperative, Dell Technologies OEM Solutions and Ewing are the partners you need to design the high-performance systems necessary for mission-critical success.
Experience our Cloud & IT Software Solutions
Tested. Trusted. Tier-1 infrastructure.
Elevate application performance and reliability.
Collecting, storing, processing and analyzing data is essential in successfully driving agency missions. Enhanced security may be required to protect data, or data collection may occur in places that it's never been collected before. All of this leads to better and more strategic decision-making. Dell Technologies OEM Solutions from Ewing helps government agencies with the right products and engineering to design any solution.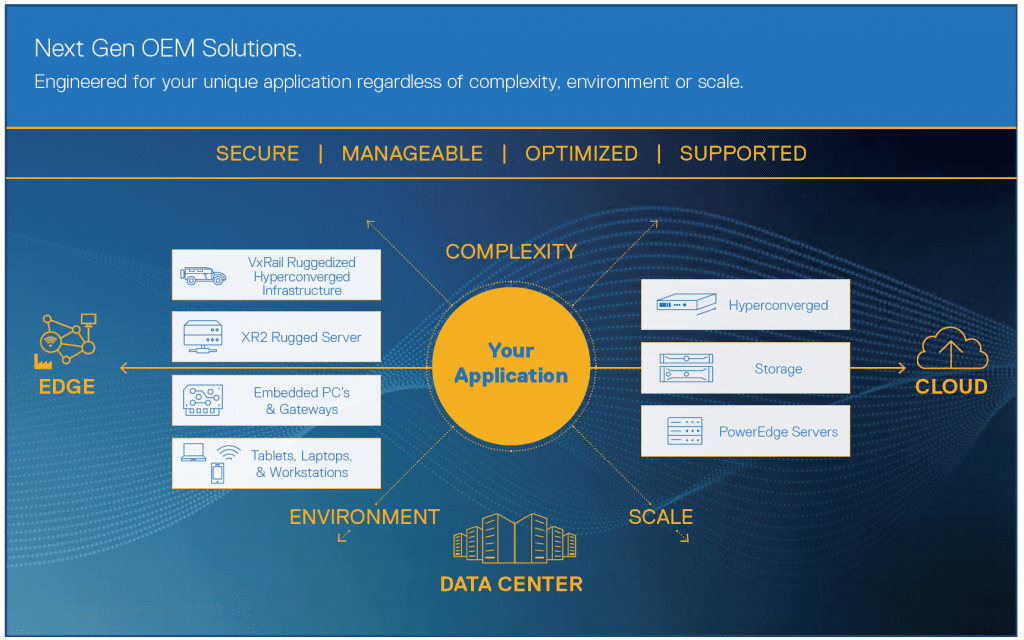 Your mission, designed your way.
End-to-end expertise to enable your success.
Engineered to perform, we design to your requirements together.
Unique environments and applications often require unique hardware configurations. Work with our dedicated engineering team that can tailor and fully customize products to meet specific electrical, mechanical, software and systems requirements.
Stability, visibility & longevity. Long-term products for innovation
OEM XL and XE Platforms come with in-advance visibility to key product transitions and changes that effectively help you maximize your resources and budget. An up to 9–18 month product transition period upon launch of the next generation products means your time is spent on innovation and competitive differentiation, not development churn.
Ensure maximum lifecycle through changing technology and requirements.
The Dell ImageWatch tool provides advance notifications of upcoming changes to Dell Technologies platforms, critical hardware, and software components, all at no cost. By importing a quote ID into your ImageWatch dashboard, you can get an on-demand view and proactive email alerts of transitions for your solutions.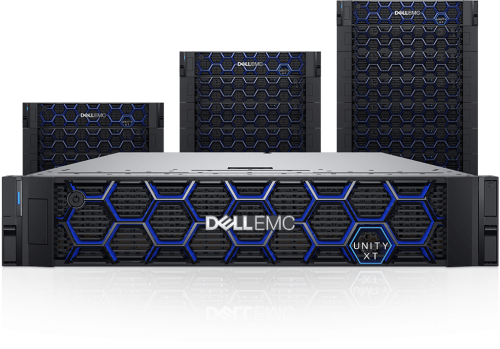 End-to-end portfolio for mission critical environments. Advanced modern infrastructure for military and defense.
Workstations
Desktops
Servers
Laptops / Tablets
IoT Edge
VxRail
PowerScale
Dell EMC Unity XT
Our mission at Ewing Engineered Solutions (Ewing) is to be the best at what we do and every single day our actions demonstrate this firm commitment. Although continuing as the leader in providing Motorola communications systems to the U.S. Federal Government is imperative, Ewing continues to strive to define the gold standard for products and services in our industry. No challenge is ever too great, because we know that obstacles are just another opportunity to demonstrate our capabilities — as a company and as individuals, to accomplish our mission. Ewing is more than a supplier of exceptional products and services, we are a team whose values are deeply entrenched in the same standards and principles of those we serve. This is how we have grown for over 40 years.