Meeting Federal Government Mass Communication Requirements
Save lives, prevent injury and reduce property damage by mitigating liability exposure with Titan HST's proprietary 2-Way Emergency Patented Mass Communication Platform. 
Cloud based, across iOS, Android and Windows platforms, using Wi-Fi, Cellular, Bluetooth with Mesh Networking Capabilities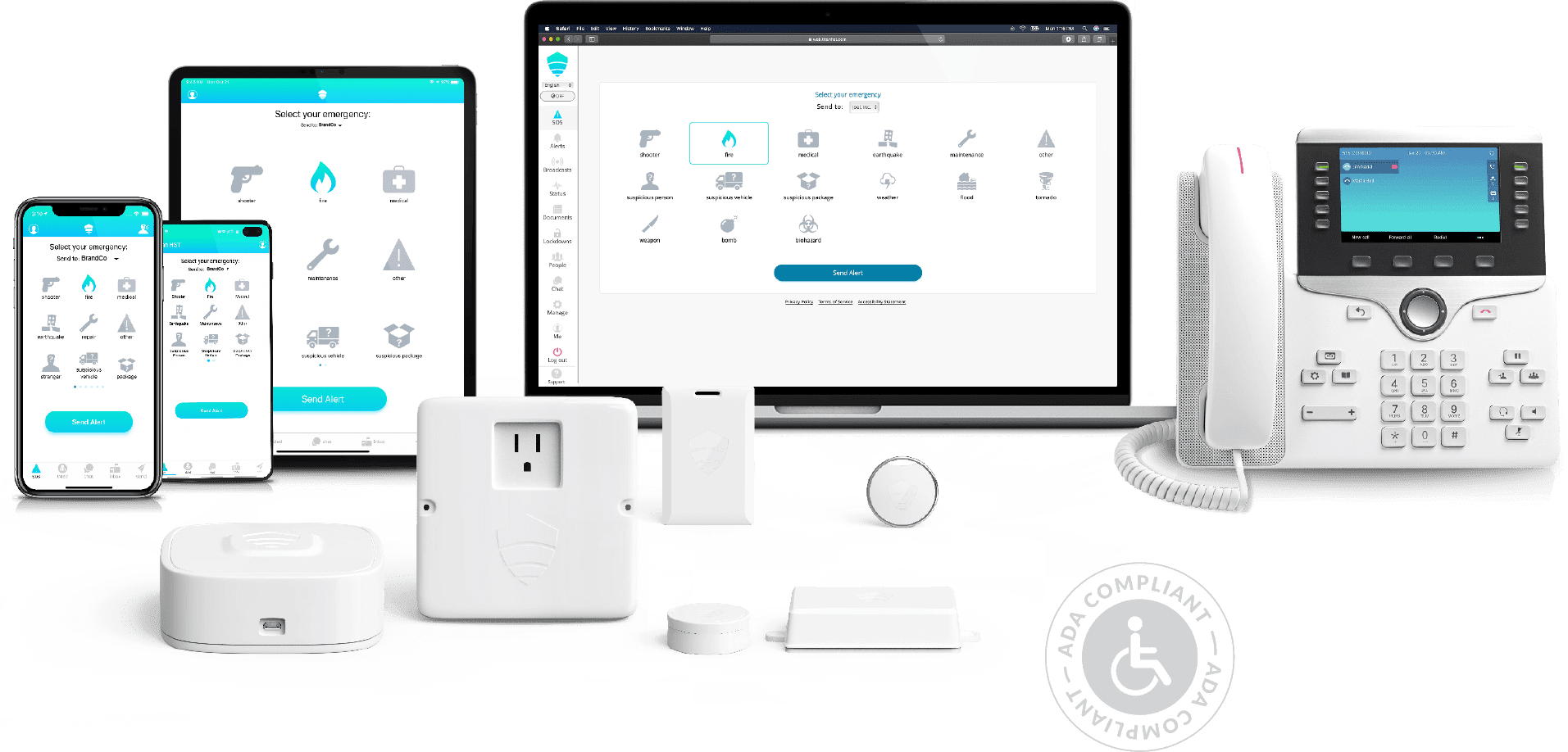 Reduce response time as much as 50%
Send 5-50,000 notifications in seconds
Targeted notifications by Military units / contractors
One Touch Lock Down
Anonymous reporting for human resource issues like sexual assault, harassment and suicide prevention
Pinpoint location of SOS notification: Building, floor, room or hallway
Augmented reality – see through smoke, fire and debris
Safety status request, locates individuals and their safety status
Video medicine
Realtime translation for more than 14 languages, including Armenian, Arabic, Farsi, Hebrew, and Vietnamese
2-Way communication link for verification: Text, Voice, Video, Email
Experience our Mass Notification Solutions
Our mission at Ewing Engineered Solutions (Ewing) is to be the best at what we do and every single day our actions demonstrate this firm commitment. Although continuing as the leader in providing Motorola communications systems to the U.S. Federal Government is imperative, Ewing continues to strive to define the gold standard for products and services in our industry. No challenge is ever too great, because we know that obstacles are just another opportunity to demonstrate our capabilities — as a company and as individuals, to accomplish our mission. Ewing is more than a supplier of exceptional products and services, we are a team whose values are deeply entrenched in the same standards and principles of those we serve. This is how we have grown for over 40 years.